3-Button Vocal and Acoustic Guitar Effects Stompbox with BodyRez and Looping
Product Features
3-button stompbox combines studio quality vocals, pristine guitar sounds and creative looping

Seven professional vocal effects and tone processing with intuitive control

BodyRez filtering, on board EQ, and DI for impeccable acoustic guitar tone

Guitar FX styles from TC Electronic HALL OF FAME REVERB, FLASHBACK DELAY and CORONA CHORUS pedals

VLOOP performance looper with undo/redo and unlimited overdubs

More than 200 song- and artist-inspired vocal presets

High-quality, low-noise mic preamp for pristine vocals

USB for streaming audio, preset downloads and firmware updates

Compatible with remote Mic Control using the TC Helicon MP-75, MP-76 or Sennheiser* e835 FX microphones

Optional SWITCH-3 or SWITCH-6 foot switch for more performance control

Power supply included

3-Year Warranty Program*

Designed and engineered in Canada
The Natural Companion
Play Acoustic combines all the things you need to make a live acoustic performance shine: lavish vocal sounds, perfect backing harmonies, best-selling guitar effects, and unique processing that makes your six-string sing – in perfect harmony with your voice.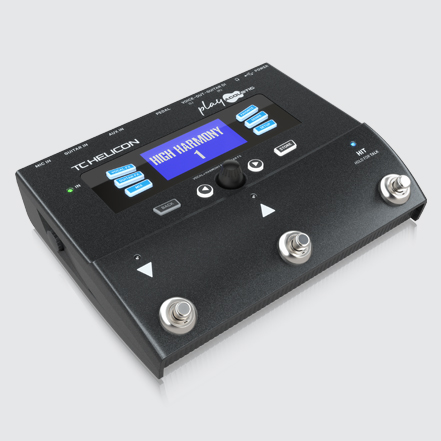 What Every Singer Wants
Keep your vocals clean with a tight reverb or simple harmony – or go all out with tasty delays, thick doubling, edgy hardtuning, cool modulations, and raw distortions. The choice is yours with hundreds of presets from the most popular styles.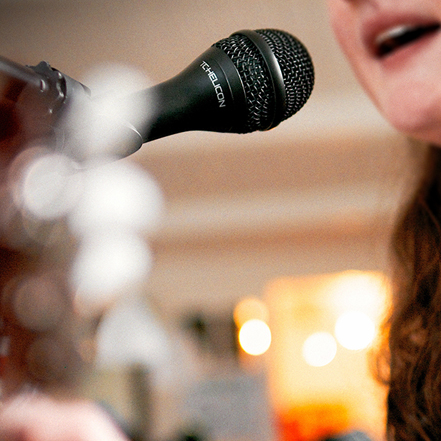 Acoustic Alchemy
Play Acoustic treats your guitar with the respect it deserves. Tailor-made guitar FX from TC Electronic add a sweet touch of magic and our new BodyRez gives you a fuller, acoustic tone when you're playing through a PA.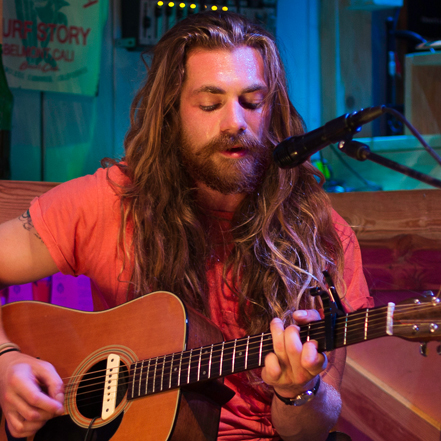 Vocal FX + Guitar FX in One Pedal
Access your effects directly, choose the presets you want and find the styles you like.
Easily browse hundreds of preset sounds.
Add dazzling effects for the chorus, or strip it down for the verse, you decide!
Dedicated inputs and outputs for your voice and guitar – plus inputs for headphones, auxiliary devices, an expansion pedal and USB for recording, updates and new presets.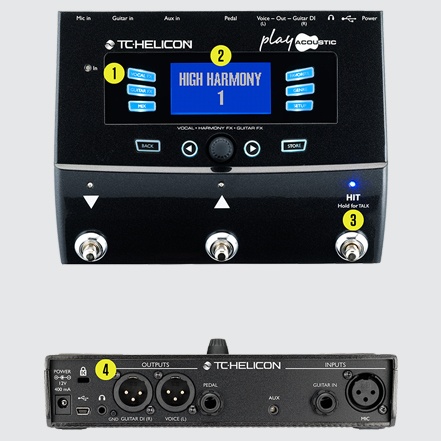 What They Say
"You can dial in a fantastic guitar sound, fill a room with amazing vocal effects and backing harmonies, and even loop musical phrases. This simple stomp box contains some serious technology in an easy-to-use platform."
-Cult of Mac
"As a vocal enhancer this piece of kit is up there with the best. The sound is full and clean, and the harmonies realistic. The more you fiddle, the more you get from this packed piece of gear - take the option of looping as an example."
-Songwriting Magazine
"Without the effects on, it gave my guitar and voice nice, clean tones. Add to that the beautiful effects and the ease of use, and the total makes the TC Helicon Play Acoustic a fantastic addition to any singer/songwriter's performance rig!"
-inSync Magazine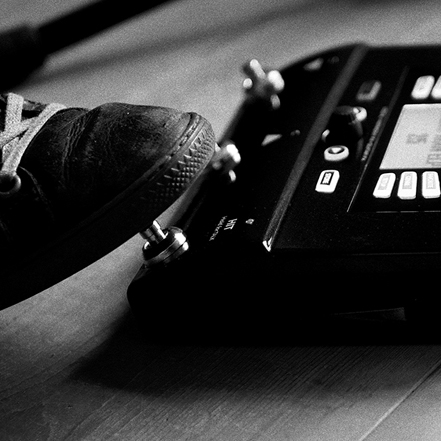 The Vocal Sounds You Love
Play Acoustic is loaded with vocal effects from our best-selling VoiceLive® series: reverb, doubling, HardTune, µMod, tap delay and transducer. Get inspired with incredible, natural sounding harmonies guided automatically by your guitar. There's also Adaptive Tone for an optimally produced sound every time you sing.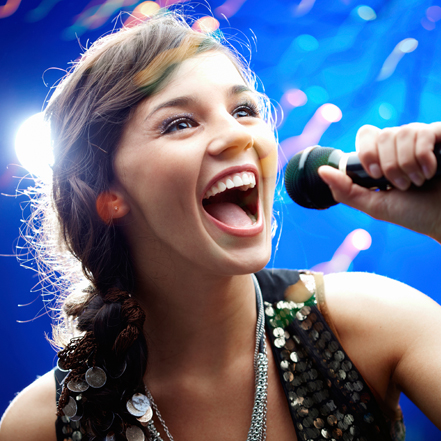 Vocal FX Highlights
> 100s of presets from the most popular styles
> Adaptive Tone - your personal sound engineer
> Easier than ever to create and personalize your sound
> Practice favorite tracks with Vocal Cancel
> Even more control with our Mics and Footswitches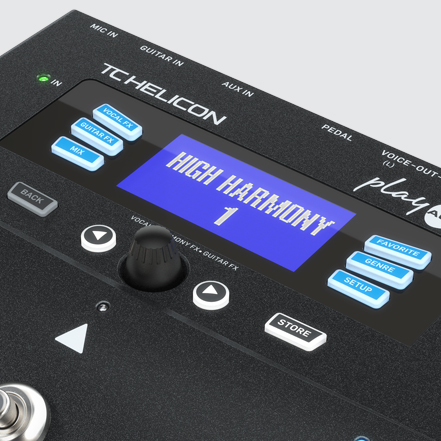 What Every Singer Needs
Equipped with our trademark Adaptive Tone, Play Acoustic acts as your personal sound engineer providing the one feature no singer should be without: automatic intelligent control of Compression, EQ, De-essing, and Gating, giving your voice impact and presence to always stand out in the mix.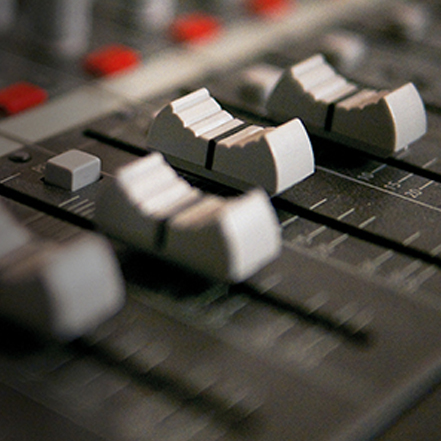 Practice Favorite Tracks with Vocal Cancel
Singing along is a great way to practice and perform. Plug in your MP3 player via the AUX In connector and use the Vocal Cancel feature to make your voice stand out over the vocals on the original track. You can also record and play back your singing using the USB connection to your computer and DAW.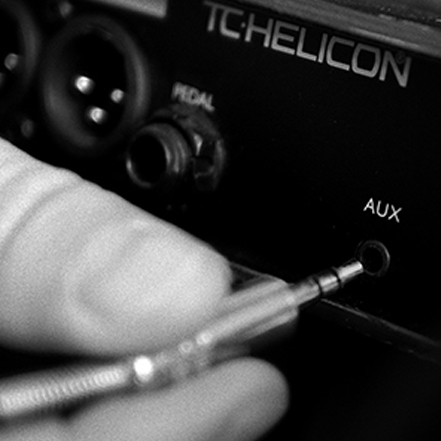 Guitar FX Highlights
> Legendary TC Electronic Guitar FX – Hall of Fame Reverb, Flashback Delay & Corona Chorus
> New: BodyRez restores acoustic tone to your amplified guitar
> Guitar feedback-proofing with notch filter and phase controls
> Separate vocal and guitar outputs, or a stereo mix of both
> Extend Your FX Control with the optional Switch-3 pedal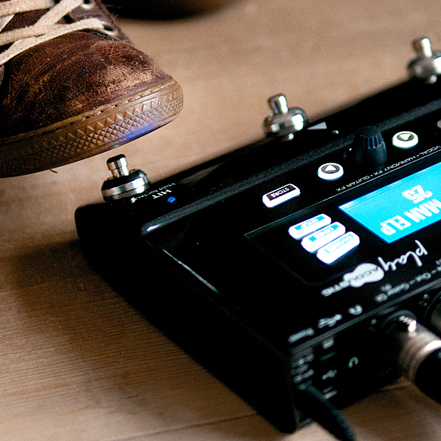 Make It a Hit
HIT is a performance-inspired feature for building intensity into any vocal performance. Press the HIT button to turn on multiple effects at once and create quick A/B scenes for each preset. Use it to add dazzling vocal effects for the chorus, or strip it down for the verse – it's your call.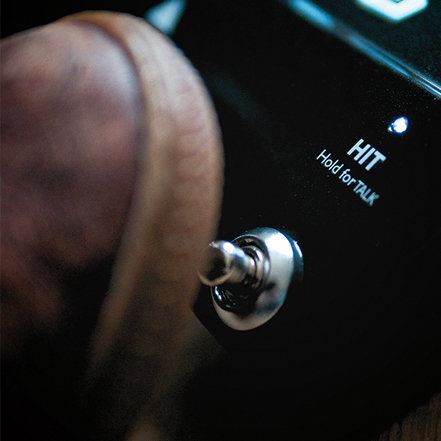 Easier Than Ever to Personalize Your Sound
When you choose an effect you'll immediately see a unique image making it easier to quickly find the sound you're looking for. We've also given you focused parameters for each of the main effects styles – you can set things like level, decay, drive, filter and more.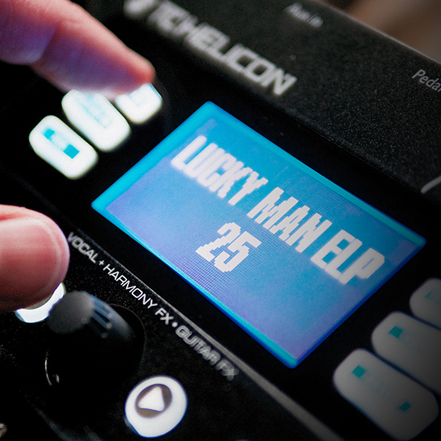 INTUITIVE CONTROLS
Navigating Play Acoustic is as straightforward as it gets. Use the Up/Down footswitches or central knob to easily browse factory presets, or use the GENRE button to find styles that you like. Dedicated VOCAL FX and GUITAR FX buttons let you access effects directly, and the intuitive user interface makes editing simple and fast. Create your own library of presets with the FAVORITE feature for easy setlist recall.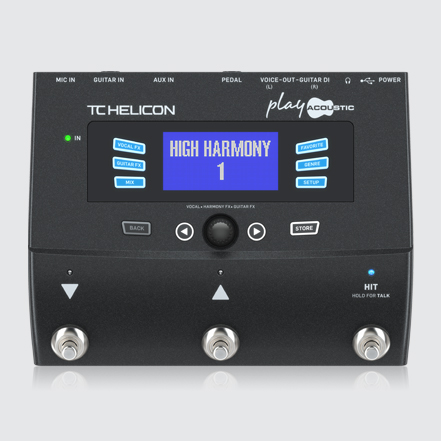 DEDICATED I/O
Separate outputs for vocals and guitar make it painless for any sound engineer to mix the levels perfectly for your audience, or you can create your own custom panoramic stereo mix.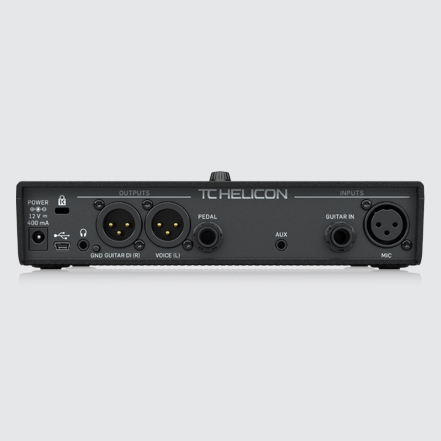 In-Ear Monitoring Gets Personal
The embedded RoomSense mics pick up sound from the room, the stage, or the instruments around you to add ambience to your personal headphone mix when performing or practicing – or you can use the AUX input to feed an external monitor signal straight into Play Acoustic (and turn the AUX signal off the main output).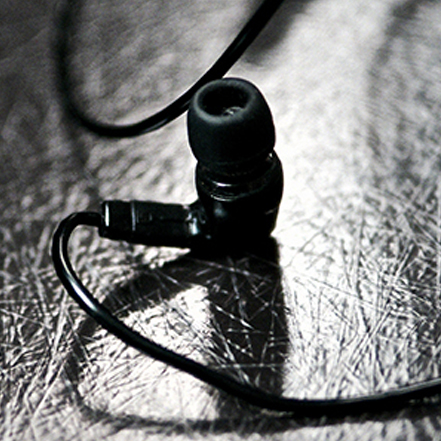 One Cable for Guitar and Headphones
TC Helicon's custom designed Guitar & Headphone Cable facilitates in-ear monitoring and guitar connection in a single simple plug-and-play experience. You get ample freedom to move while you rock out in practice or performance.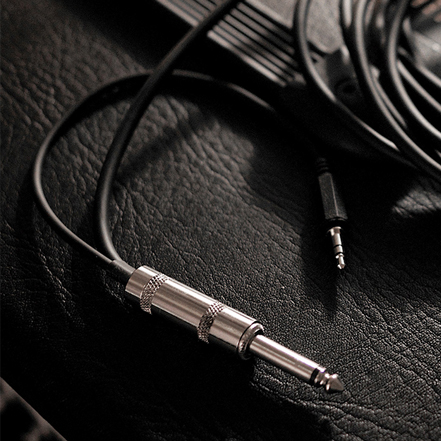 Loop Around
The VLOOP performance looper allows you to create complete guitar and vocal loops for solo jamming or impressive layered live performances. VLOOP is also handy for soundcheck: record a short phrase and walk out into the audience to check levels while your "virtual you" plays!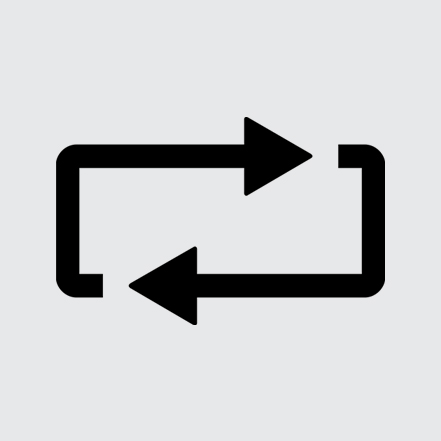 More Mic, More Control
Now you can control your effects from a mic engineered for the sonic realities of modern vocal performance. Add the TC Helicon MP-75 – or the Sennheiser e835 FX.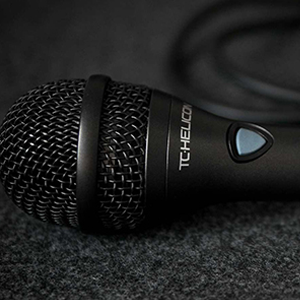 Extended FX Control with Stompbox Expansion
Add a Switch-3 accessory pedal to extend your on-the-fly control. Put a Boost pedal on the first switch, your favorite Delay on the second, and Tap Tempo on the third – or any custom combination of Guitar and Vocal effects that suits your performance needs.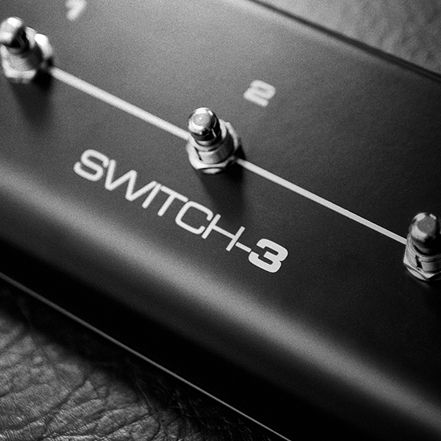 Specification
Included Effects
Vocal FX
µMod
Delay
Reverb
Harmony
Double
Transducer
Tone
HardTune & Correctio
Chorus
BodyRez
Guitar Anti-feedback
Guitar FX
Reverb
Delay
Chorus
BodyRez
Guitar Anti-feedback
Tuner
Control
100+ Song & Artist Inspired Presets, Memory for 500
Simple Vocal & Guitar FX Editing via Direct Access Buttons
Direct Access to Favorite, Genre, Mix and Setup Menus
Preset Up/Down and HIT Footswitch
Graphics LCD Display
Bump-Protected Mic Level
Dual-Colour Backlit Buttons
Design
Size
Height: 1.8 inches (45 mm)
Width: 7.9 inches (200 mm)
Depth: 6.1 inches (156 mm)
Weight
Weight: 2.2 lb. (1 kg)
Construction
Dual die-cast clamshell design
Acrylic Lens
Punch-cut Metal connection panel
Rubberized footings
Backlit Graphic LCD Display
Connections
Analog Inputs
Connectors: Mic.: balanced XLR, Guitar: unbalanced 1/4? TS, Aux: 1/8? stereo mini jack
Impedance: Balanced/Unbalanced: Mic.: 2.14/1.07 kOhm
EIN @ Max Mic Gain Rg = 150 Ohm : -127 dBu
Mic SNR: > 104 dB
Phantom Power: +48V (on/off via Setup menu)
Guitar Input impedance: 1 MOhm
Guitar Input Level @ 0 dBFS: 12 dBu
Guitar Input SNR: > 115dB
Aux Input Level @ 0dBu: +2dBu
A to D Conversion: 24 bit, 128 x oversampling bitstream, 110dB SNR A-weighted
Analog Outputs
D to A Conversion: 24 bit, 128 x oversampling bitstream, 115dB SNR A-weighted
Connectors, balanced: XLR
Output Impedance Balanced/ Unbalanced: 80/40 Ohm
XLR Output 0dBFS: +2 dBu
Dynamic Range: > 109 dB, 20 Hz to 20 kHz
Frequency Response: +0.30/-0 dB, 20 Hz to 20 kHz
Headphone Out: 1/8? Mini stereo jack
Control
USB: USB-B (Preset Management, Firmware Updates and audio I/O)
Pedal: 1/4? TRS phone jack
Mic Control using TC Helicon MP-75 Microphone or Sennheiser e 835 FX mic.