High-Quality Microphone Preamp for Mobile Devices
Product Features
Go inspire the world with a high-quality microphone preamp and let your voice be heard
Record quality audio directly to your iOS*, Android*, Mac* and PC devices
XLR input lets you connect any dynamic or condenser microphone
Headphone output to monitor processed audio
Provides switchable 48 V phantom power for condenser microphones
Integrates seamlessly with the creative suite of TC Helicon mobile apps
Compatible with a wide range of mobile apps and software
LED to signal phantom power for easy visual reference
Powered by 9 V battery (not included)
3-Year Warranty Program*
Designed and engineered in Canada
Collaborate. Capture. Create.
The amazing GO VOCAL lets you upgrade your iOS*, Android*, Mac* or PC mobile device's microphone in a flash, providing high-quality recording performance using your favorite external dynamic or condenser mic.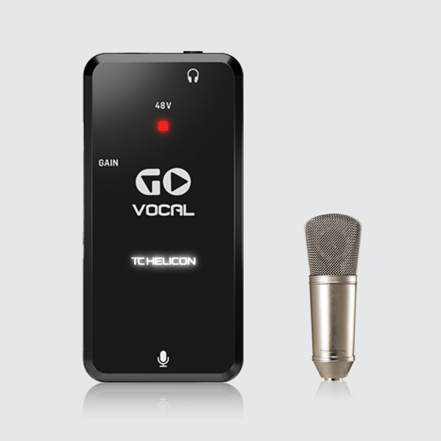 Take It Anywhere
Whether you're in your kitchen, relaxing in the park, or on the tour bus, GO VOCAL lets you create whenever and wherever the mood strikes. All you need is GO VOCAL, a mobile device, Microphone and XLR, and of course, your voice!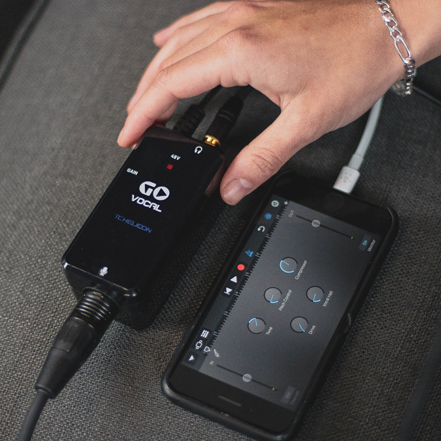 Don't Mess Around
GO VOCAL's mic preamp ensures broad dynamic range for a distortion-free audio signal that far exceeds the quality of your device's internal microphone. The XLR input lets you connect handheld dynamic and even studio-grade condenser mics that require 48 V phantom power for operation.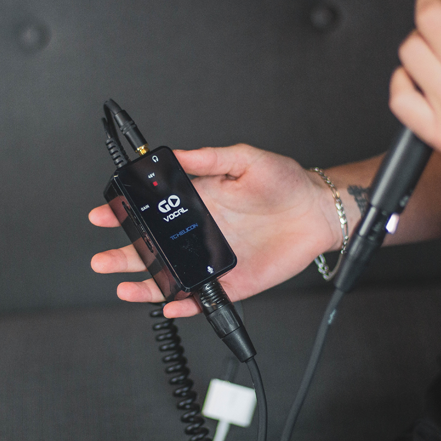 APP-ly Some Effects
When it comes to sparking your creativity, TC Helicon has you covered with an extensive array of mobile applications designed specifically for your GO VOCAL device, including effects, processing and much more – plus they are all free to download from tchelicon.com! And if that's not enough, GO VOCAL is also compatible with a wide range of apps and software from 3rd-party vendors.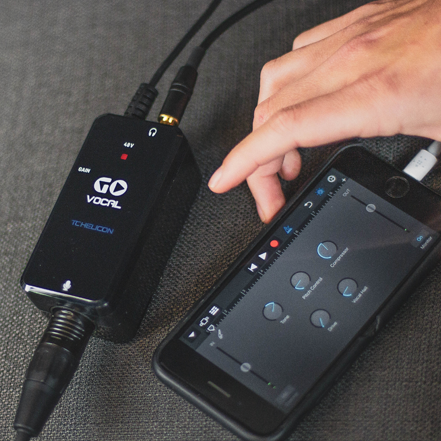 Can You Hear Yourself?!
Just connect some headphones to your GO VOCAL and hear yourself as you record with crystal clarity. An LED is provided to indicate the status of phantom power, and also serves as an easy visual reference when setting your microphone's optimal gain level.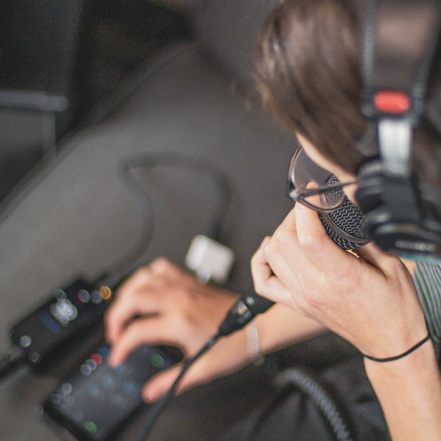 Superb Mobile Audio is Here
Don't just settle for so-so audio, especially since you can make incredible-sounding recordings on your mobile devices with the amazingly easy-to-use and ultra-affordable GO VOCAL Microphone Preamp!