Studio-Quality Vocal Stompbox for Large Group-Sound Effects
Product Features
A simple-to-use vocal stompbox lets you easily create stunning group-sound vocal effects

Powerful melodic and gang styles give you large group vocals using your voice alone

No key or scale to set just sing

Simple three-knob control gets you up and running in seconds

High-quality, low-noise mic preamp for pristine vocals

On/off foot switch for quick performance control

Rugged, road-worthy construction for years of dependable use

3-Year Warranty Program*

Designed and engineered in Canada
CRITICAL MASS
There's nothing like having a large and enthusiastic audience singing along with you. CRITICAL MASS puts that magic right at your feet in an easy to use stompbox.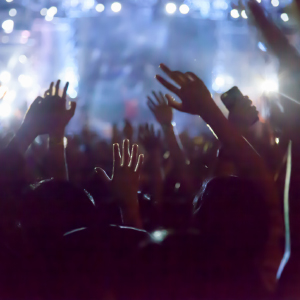 Sing Along Style
Whether you're pounding out arena rock-style anthems or leading worship at your church, having group vocals on demand allows you to set the mood and engage your entire audience. Choose from "melodic" or "gang" style vocals that suit any style of music with no key or scale input required.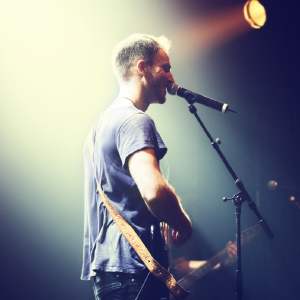 Studio-Grade Reverb
Reverb simulates a physical space, allowing your voice to fit into the music perfectly. Whether it's the ambience of a small room, or the massive reverberation of a concert hall, CRITICAL MASS' 3 vocally tuned reverbs always brings out the best in your voice.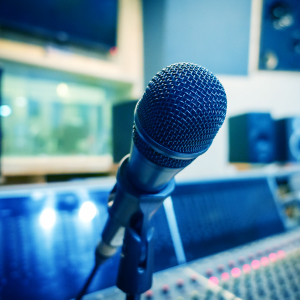 Personal Sound Tech
CRITICAL MASS' Adaptive Tone (equalization) with compression, de-esser and gate automatically control the timbre and shape of your sound, ensuring every note is pristinely clear and intelligible. When the crowd hears exactly what you're singing, they can join in – and there's nothing better than that!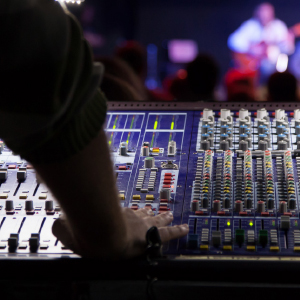 Ease of Use
You're a singer first and foremost, so getting knee-deep in technology probably isn't what your gig calls for. That's why CRITICAL MASS automatically sets your mic gain to the optimal level, allowing you to concentrate on giving your best performance – night after night.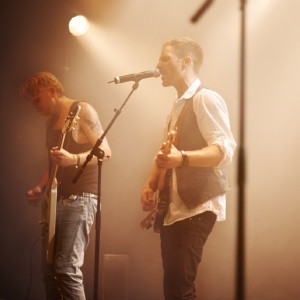 Power Options
CRITICAL MASS gives you the option of either plug-in power via the optional POWERPLUG 9 V adapter – or battery operation for those occasions when you're just doing a short set, or house power isn't readily available.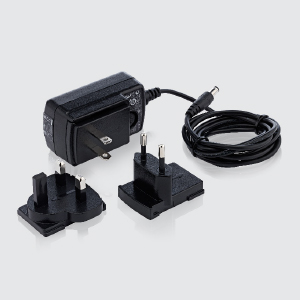 Your Best Performance
Whether you're playing at the local tavern or a huge festival, your vocals always deserve special attention. CRITICAL MASS gives you the tools to always sound your best with vocal doubling, state-of-the-art reverb and automatic pitch correction – all in an ultra-simple stompbox designed to elevate your performance to the next level.
Experience CRITICAL MASS at your local TC Helicon dealer, or get yours online today.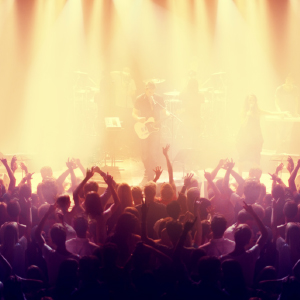 Specification
Design
Size

Height: 5.4 inches (140 mm)
Width: 3.5 inches (90 mm)

Weight

Weight: 0.92 lb. (0.42 kg)

Construction

Two-part die cast metal
Rubber adhesive feet
Input Impedance: 3k1 Ohm
Input Clip Sensitivity:  -1 dBu
SNR A-Weighted:  >114 dB
Phantom Power: 24V (always on)
Output Connector:  XLR male, impedance balanced, pin 2 hot
Output impedance: 200 Ohm

Connections

Input Connector:  XLR female, balanced
Input Impedance: 3k1 Ohm
SNR A-Weighted:  >114 dB
Phantom Power: 24V (always on)
Output Connector:  XLR male, impedance balanced, pin 2 hot
Output impedance: 200 Ohm
Output Full Scale Level:  +7.5 dBu
Input to Output Frequency Response:  +0/-0.3 dB, 20 Hz to 20 kHz
Power Consumption: 6W
Safety And Regulations
Power

Power Supply (Not Included): 9V 670mA
Power Consumption: 6W
Safety – certified to IEC 65, EN 60065, UL6500 and CSA IEC 65, EN 60065, UL6500 and CSA

Safety

EMC – Complies with EN 55103-1 and EN 55103-2 FCC part 15, Class B, CISPR 22, Class B
Safety – certified to IEC 65, EN 60065, UL6500 and CSA IEC 65, EN 60065, UL6500 and CSA
Storage Temperature: -22°F to 167°F (-30°C to 70°C)
Humidity: Max. 90 % non-condensing

Environment

Operating Temperature: 32°F to 122°F (0°C to 50°C)
Storage Temperature: -22°F to 167°F (-30°C to 70°C)
Design
Size

Height: 5.4 inches (140 mm)
Width: 3.5 inches (90 mm)
Depth: 2.3 inches (60 mm)

Weight

Weight: 0.92 lb. (0.42 kg)

Construction

Two-part die cast metal
Rubber adhesive feet

Connections

Input Connector:  XLR female, balanced
Input Impedance: 3k1 Ohm
Input Clip Sensitivity:  -1 dBu
SNR A-Weighted:  >114 dB
Phantom Power: 24V (always on)
Output Connector:  XLR male, impedance balanced, pin 2 hot
Output impedance: 200 Ohm
Output Full Scale Level:  +7.5 dBu
Safety And Regulations
Power

Power Supply (Not Included): 9V 670mA
Power Consumption: 6W

Safety

EMC – Complies with EN 55103-1 and EN 55103-2 FCC part 15, Class B, CISPR 22, Class B
Safety – certified to IEC 65, EN 60065, UL6500 and CSA IEC 65, EN 60065, UL6500 and CSA

Environment

Operating Temperature: 32°F to 122°F (0°C to 50°C)
Storage Temperature: -22°F to 167°F (-30°C to 70°C)
Humidity: Max. 90 % non-condensing