Portable 12 x 8 Stereo Mixer with 12 x 2 USB Audio Interface and Remote Control
Product Features
Easy-to-use portable 12 input / 8 output stereo mixer with multichannel audio interface
6 stereo inputs for mixing smart devices, synthesizers, drum machines, vocal/guitar processors and more
4 independent stereo mix headphone outputs create personalized listening experiences
12 input / 2 output, 24-bit 48 kHz USB audio interface for recording mobile devices or computers?
Bluetooth* connectivity with free Blender app enables remote individual mix level adjustment
Onboard compression adds professional finishing touch to headphone mixes
Built-in omnidirectional "Talk" mic allows communication with collaborators over the mix
Power supply included or choose battery option for truly mobile operation (batteries not included)
Rugged roadworthy construction for years of dependable use
3-Year Warranty Program*
Designed and engineered in Canada
BLENDER
Portable music gear has changed the sonic landscape forever – and that's a good thing! But, how does this affect your ability to be creative and connect with your friends, who want to use tablets, phones, multi-FX processors and the like? Until now, that's been challenging at best. Thanks to the incredible versatility of BLENDER, any device with a line or headphone output can be connected, providing each musician with a personalized headphone mix for a high-quality, multitrack recording session into your favorite DAW software. Plus, when you need to get some personal practice time in, BLENDER becomes the ideal "silent studio" – allowing you to play all night long without bothering the neighbors.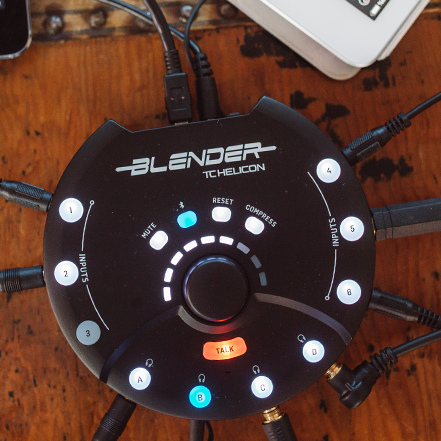 Collect 'Em All
Jamming is always more fun when everyone can join in, so BLENDER comes equipped with 6 independent stereo inputs that let you plug the whole band in to write, rehearse, or just plain goof around.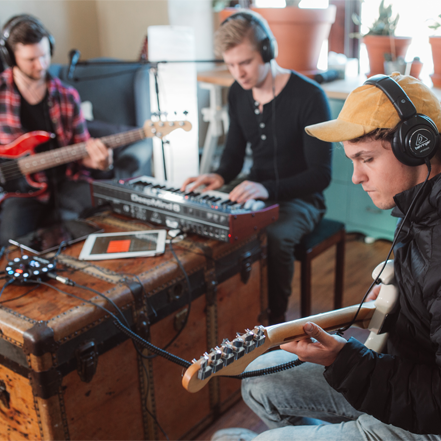 Stream It
With high resolution multichannel USB audio output, you can easily record a fantastic set of tracks directly to your DAW. And since you never know when that perfect song idea will pop up, why not just capture it all and sort out the real gems later.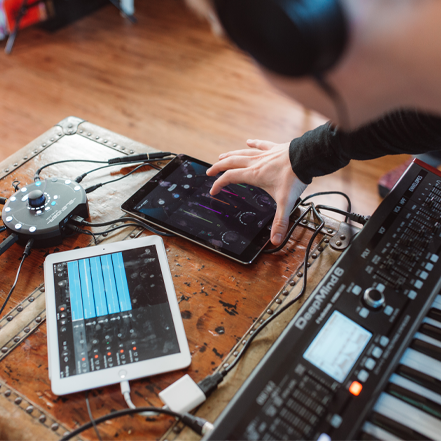 It's All About You
Everyone's version of a great mix is unique, especially when it comes to what you want to hear when performing with others. BLENDER lets each musician take control of their own personalized headphone mix, so what you want is exactly what you get. We're talking to you, 10-minute guitar solo guy!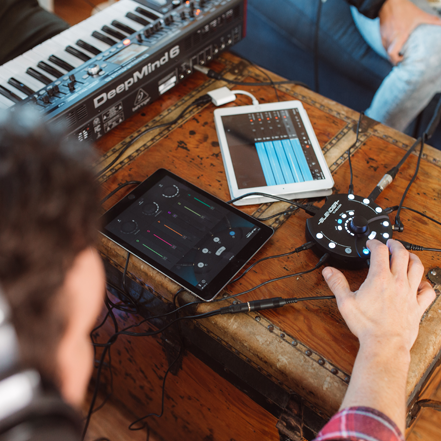 How About a Squeeze?
BLENDER's automatic compression "glues" all of the players together, which makes the mix fit together perfectly and ensures truly-impressive sonic performance every time.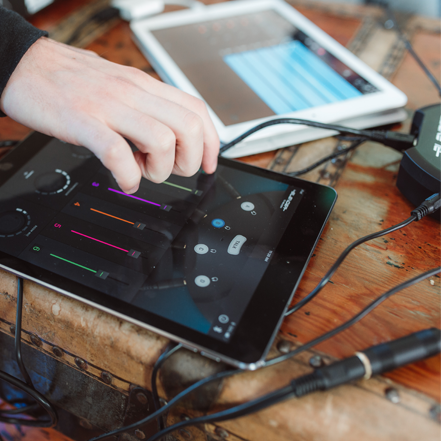 Everyone's a Control Freak!
Stuck behind your instrument? BLENDER's mobile app (Free Download for Android* and iOS* devices) lets you adjust your individual monitor mix right from your tablet or phone, preventing any accidental faceplants you might make trying to get past everyone's gear.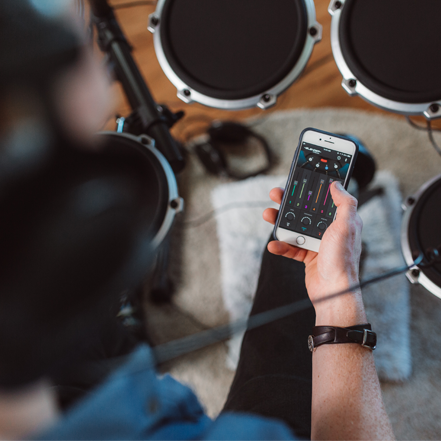 Let's Give Them Something to Talk About
Now that you're all together wearing headphones or In-Ear-Monitors, how the heck do you talk with each other? BLENDER has a convenient built-in microphone specifically designed to keep the communication lines open – even inside your personal sensory deprivation tank.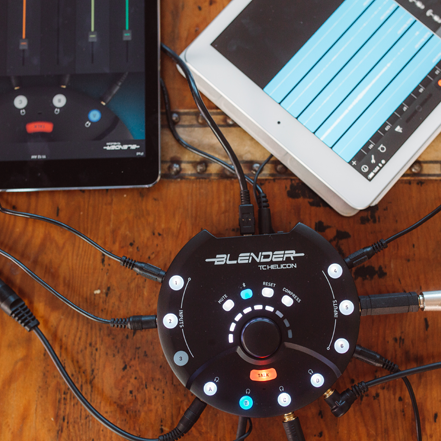 Energize Me!
With its power supply and battery power options, BLENDER lets you get your jam on - no matter where you are!"