Multiband Dynamics Processor Plug-In with Optional Hardware Controller
Product Features
TC Electronic multiband dynamics processing as a standard plug-in for your DAW
Multiband processing with expansion, compression and limiting separate for each band
Combines technologies from award winning MASTER X for Pro Tools* and POWERCORE with TC's latest dynamics technologies
Target curves to simplify complex actions by providing a global processing style for all bands in all modules
Fully compliant with the MASTER X HD-DT Icon Series desktop interface and unlimited functionality as plug-in
Expedites handling of a wealth of technologies with an intuitive dedicated desktop interface
Soft clipping provides analog sound whenever desired
Suitable for all kinds of content material and for use on single sources, buses and master mixes
Includes custom-built signature presets from your favorite producers
Offers full support for standard DAW automation and project recall
Standard VST*, Audio Units* and AAX*-native plug-in processing on Mac* and Windows*
Compatible with all major DAWs including Pro Tools*, Cubase*, Nuendo*, Logic Pro* and Ableton Live*
Designed and engineered in Denmark
MASTER X HD NATIVE / MASTER X HD-DT
With expansion, compression and limiting separate for each band, the MASTER X HD is the ultimate multiband dynamics processing plug-in. Designed for use on single sources, buses and master mixes its pioneering fusion of software and optional hardware control gives you powerful award-winning algorithms combined with the latest in dynamics technology.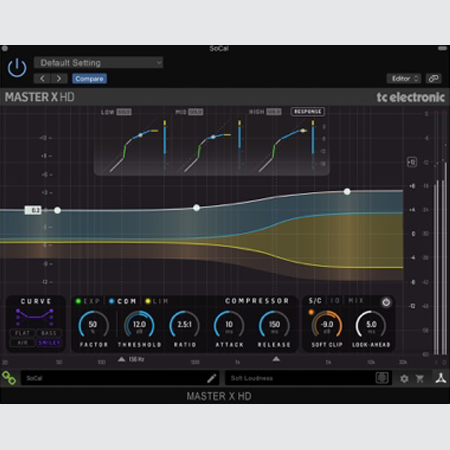 Icon Series Mastering Plugins
The MASTER X HD and BRICKWALL HD are the ultimate dynamics duo and combines unparalleled transparent performance with an easy-to-use interface. Ideal for Mac* and PC DAW music production these premium mastering plugins will take your music and performance above and beyond the next level.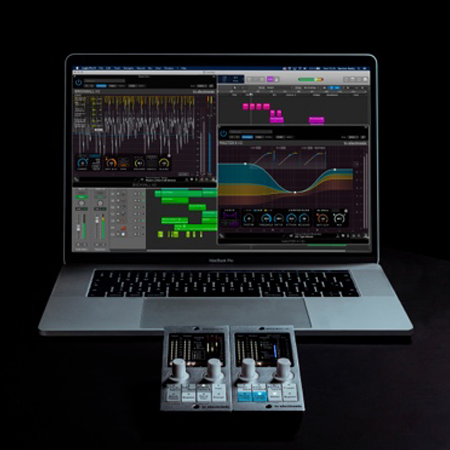 Optional Hardware Controller
MASTER X HD's sleek desktop interface puts all key parameters right at your fingertips, allowing you to explore and experiment to your heart's content. The hands-on control unit expedites your mastering and mixing process with easy access to a wealth of audio technologies.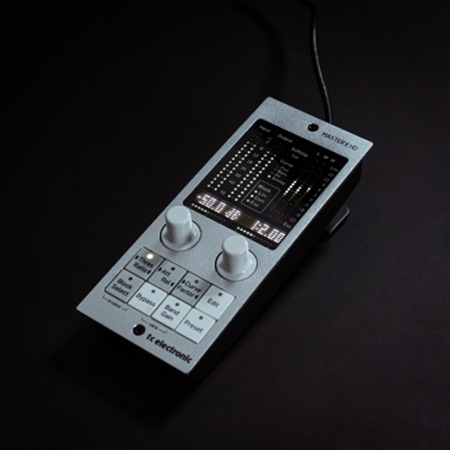 In the Box
Designed to make the critical mastering and mixing phase faster and easier for both professional audio engineers and home studio owners, the MASTER X HD offers studio-grade expansion, compression and limiting separate for each band. The studio-grade algorithms provide ultimate transparency and built-in soft clipping feature.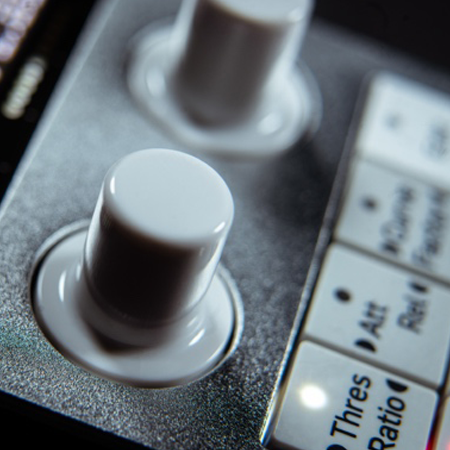 Best of the Best
Re-built from the ground up to serve modern studio needs, the MASTER X HD combines technologies from the award-winning MASTER X for Pro Tools* and the legendary POWERCORE platform with TC Electronic's latest dynamics technologies found in the Finalizer software ecosystem. Pair the MASTER X HD with the BRICKWALL HD limiter and you have modern and powerful master processing chain for your DAW.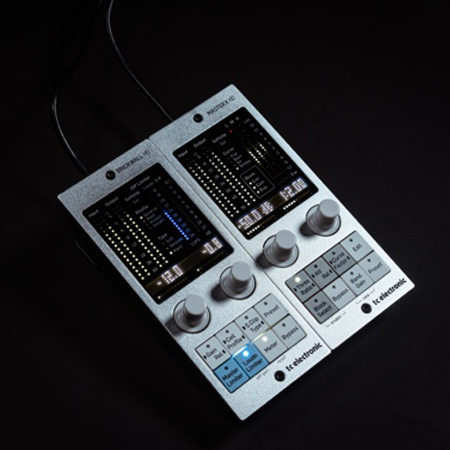 Ahead of the Curve
The overall processing characteristics of MASTER X HD are controlled via target curves, i.e. either flat, bass-emphasising, air-adding or the classic smiley curve. These specialised starting points gives you total and easy control via global processing styles for all bands in all algorithm blocks. So whether you're a seasoned tweaker focusing on fast delivery or just starting out mixing and mastering, MASTER X HD is for you.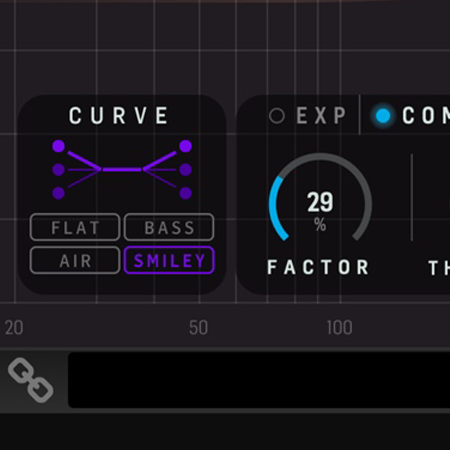 A Sight To Behold
The optional hardware add-on for MASTER X HD provides visual feedback for accurate signal and dynamics monitoring directly on the hardware interface. The hands-on controls also let you tune all sound-defining parameters for the expansion, compression and limiting algorithms and much more.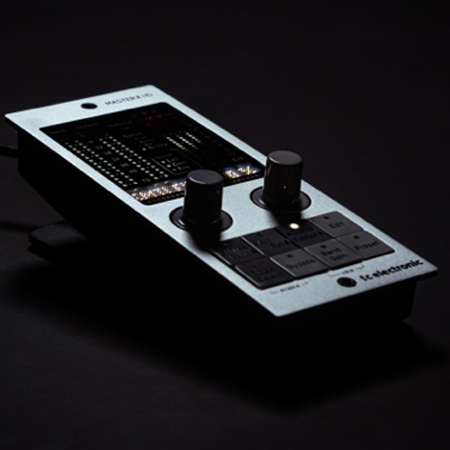 Custom-Built Presets
MASTER X HD comes with a treasure trove of custom-built presets from your favorite producers and engineers, as well as a powerful bank of tailored settings for dedicated purposes from your own engineering team. With these presets loaded you are more than ready to tackle any creative challenge and any delivery scenario.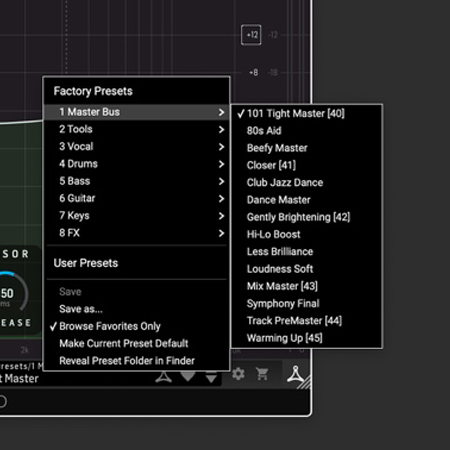 Ready For Your DAW
MASTER X HD is an essential addition to any mixing and mastering setup and supports all modern plugin standards. This lets you make full use of DAW automation and project recall, and gives you the freedom to work with any audio software you prefer.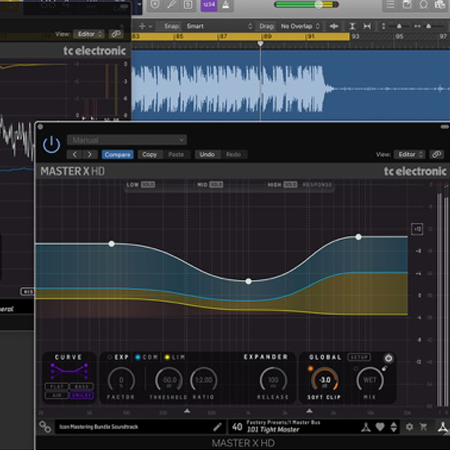 Specification
Sound
| | |
| --- | --- |
| Processing | 3 Band expansion/compression/limiting, softclip, and mix |
| Sample rates | 44.1, 48, 88.2, 96, 176.4, 192 kHz |
Software Support
| | |
| --- | --- |
| Operating systems | Mac OS X 10.13 Sierra or above, Windows 7 or above |
| Drivers | No additional drivers required, uses standard USB HID drivers |
| Plugin formats | AAX-native, Audio Units, VST2.4, VST3. 64 bit |
USB Connection (DT version)
| | |
| --- | --- |
| Type | USB 2.0, type micro-B |
Power (DT version)
| | |
| --- | --- |
| Power supply | USB bus powered |
| Power consumption | Max. 2.5 W |
Physical (DT version)
| | |
| --- | --- |
| Dimensions (HxWxD) | 42 x 54 x 135 mm (1.7 x 2.1 x 5.3") |
| Weight | 0.19 kg (0.42 lbs) |