Midas-Powered High-End Dynamics Channel Plug-In with Optional Analog-Feel Desktop Interface
Product Features
The essence of Midas sound as a standard plug-in for your DAW

Versatile compressor and gate effects based on the Midas HERITAGE 3000 console

Class-leading dynamics processing acclaimed for its rich, warm sonic performance and flexibility

Analog-feel controls for fast, precise and intuitive access to all key settings

High-resolution and resizable user interface for complete overview and visual feedback

Fully compliant with the DYN 3000-DT Icon Series desktop interface and unlimited functionality as plug-in

Natural-sounding presence control adds subtle air to select sounds

Adjustable sidechain filters to define the compression behavior in detail

Suitable for all kinds of content material and for use on single sources, buses and master mixes

Offers full support for standard DAW automation and project recall

Standard VST*, Audio Units* and AAX*-native plug-in processing on Mac* and Windows*

Compatible with all major DAWs including Pro Tools*, Cubase*, Nuendo*, Logic Pro* and Ableton Live*

Designed and engineered in Denmark and the U.K.
DYN 3000 Native / DYN 3000-DT
With powerful compressor and gate effects intuitive controls, and legendary Midas tone, the DYN 3000 is a versatile dynamics plugin which brings the flexibility and immediacy of a Midas console to your DAW.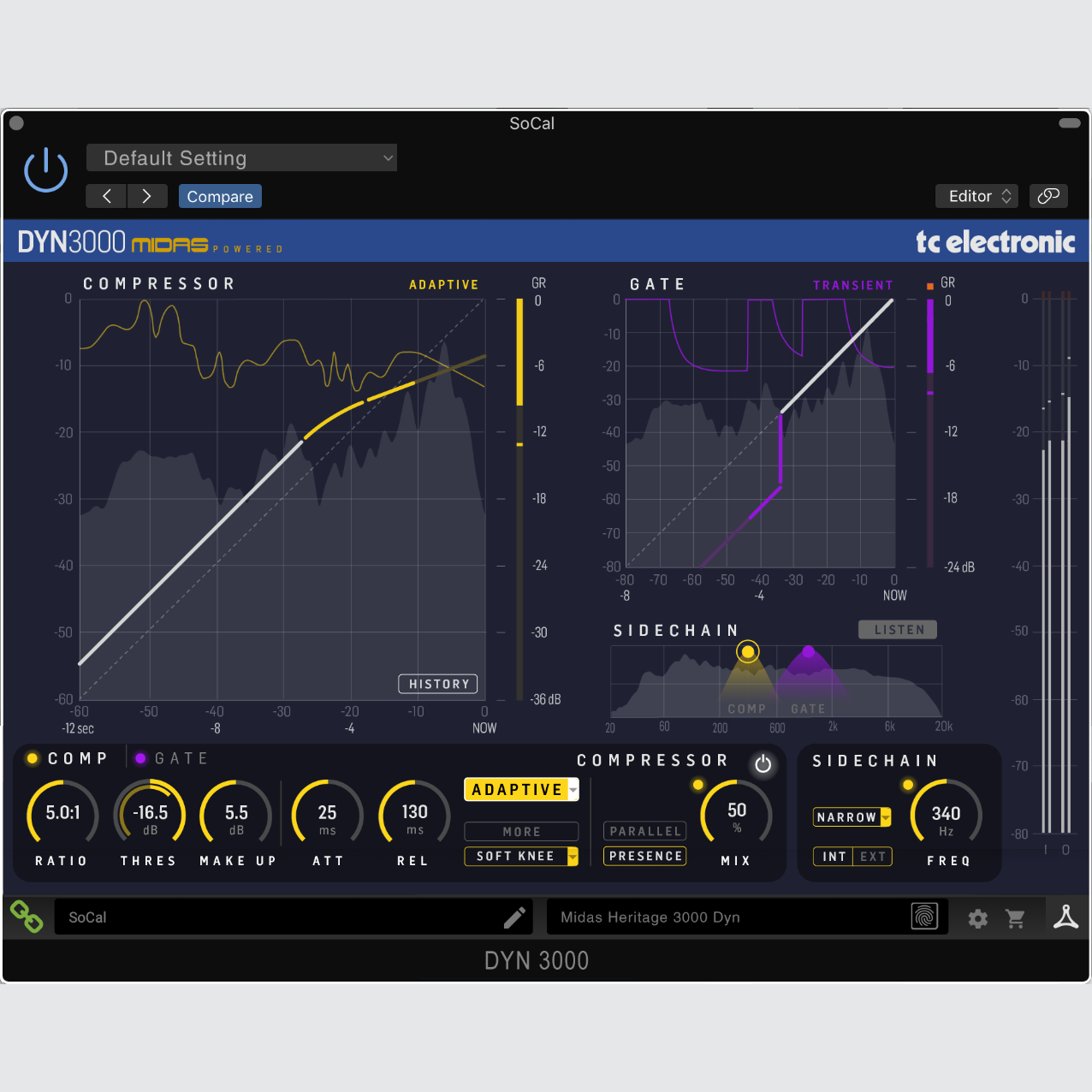 Midas Heritage Series Plugins
The DYN 3000 and PEQ 3000 are a perfect pair and allow you to experience the true tone and feel of a Midas console channel strip at an unprecedented price. Ideal for Mac and PC DAW music and post-production, these premium mixing and mastering plugins will take your audio content and performance above and beyond the next level.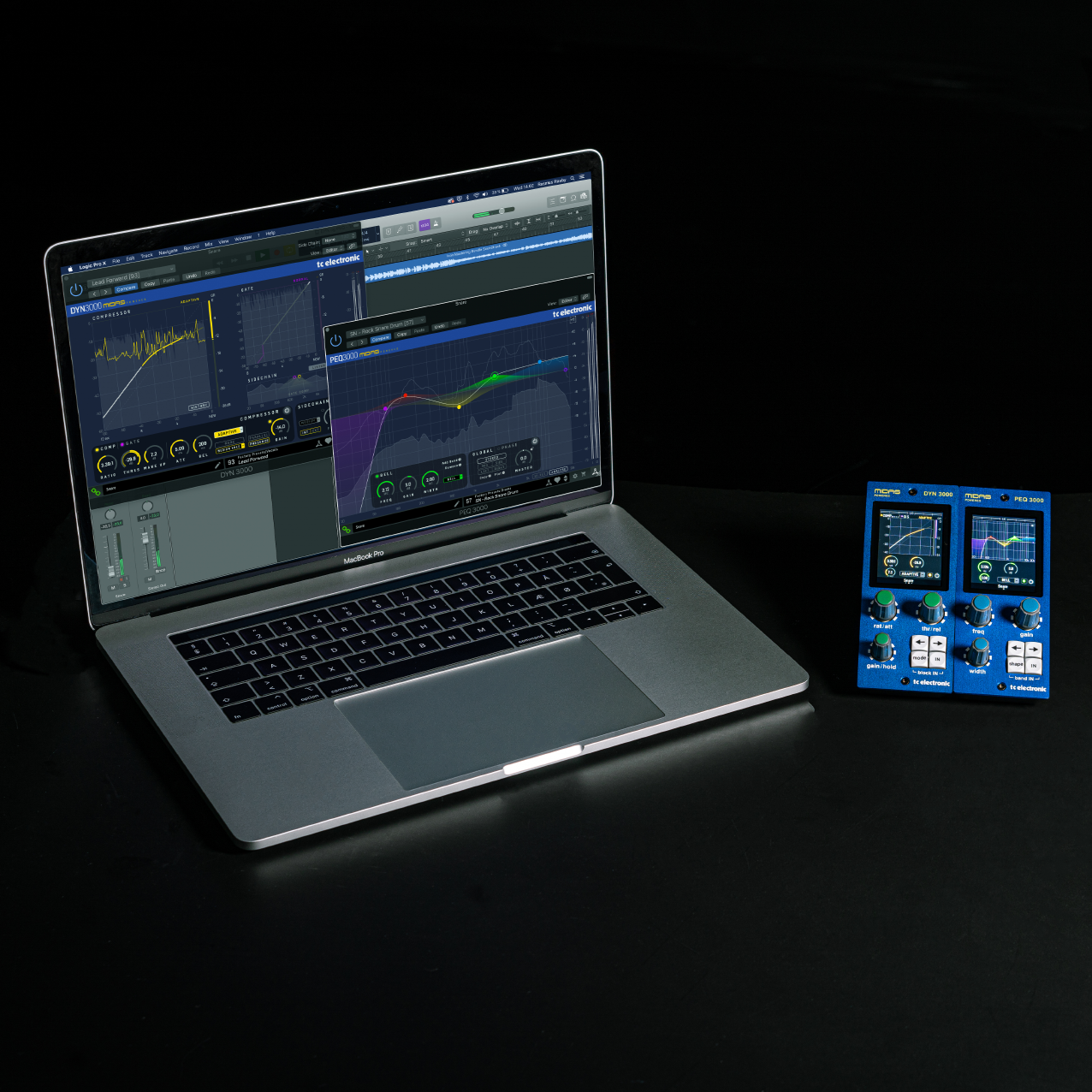 Optional Hardware Controller
DYN 3000's sleek desktop controller puts all the key compression and gate parameters right at your fingertips, allowing you to dial in the sound you need with absolute precision. The true analog-feel potentiometers together with a dedicated display for full processing overview allow you to make adjustments quickly and intuitively, expediting your mixing and mastering process by giving you immediate, tactile control.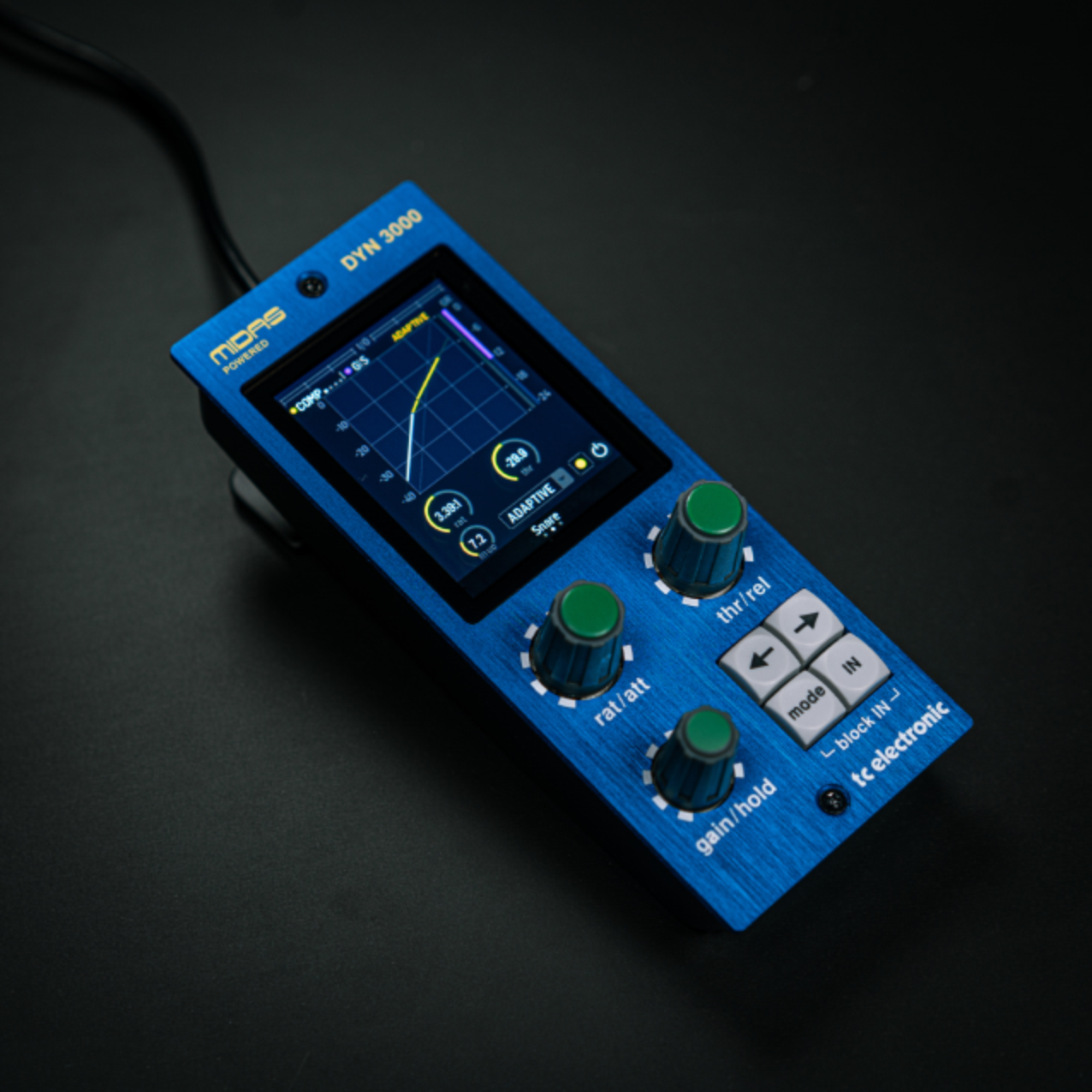 In the Box
DYN 3000 is designed to be the ultimate dynamics processing tool for professional audio engineers or home studio owners. With 4 classic compressor types and 3 gate types, unique built in presence control, upward and parallel compression functionality, and external sidechain input, it gives all the flexibility and functionality you'd dream of from a modern dynamics processor without sacrificing the rich, warm sonic performance that Midas compressors are known for.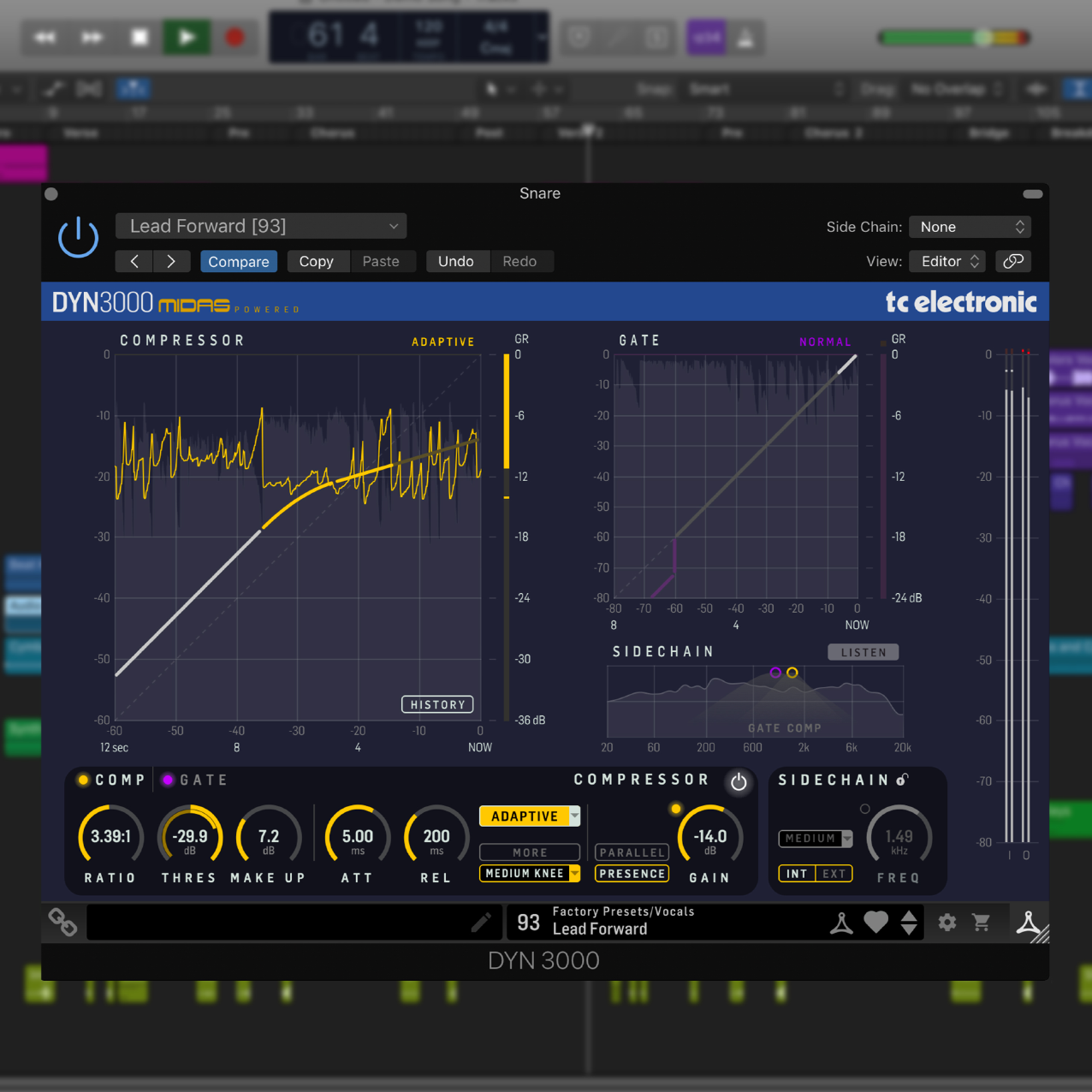 Industry-Leading Performance
Designed with the modern studio in mind, the DYN 3000 is a perfect recreation of the acclaimed dynamic processing from the Midas Heritage 3000 with several added features that can't be found on the original. Combine it with the PEQ 3000 EQ plugin and you have all the power and flexibility of a Midas channel strip within your DAW.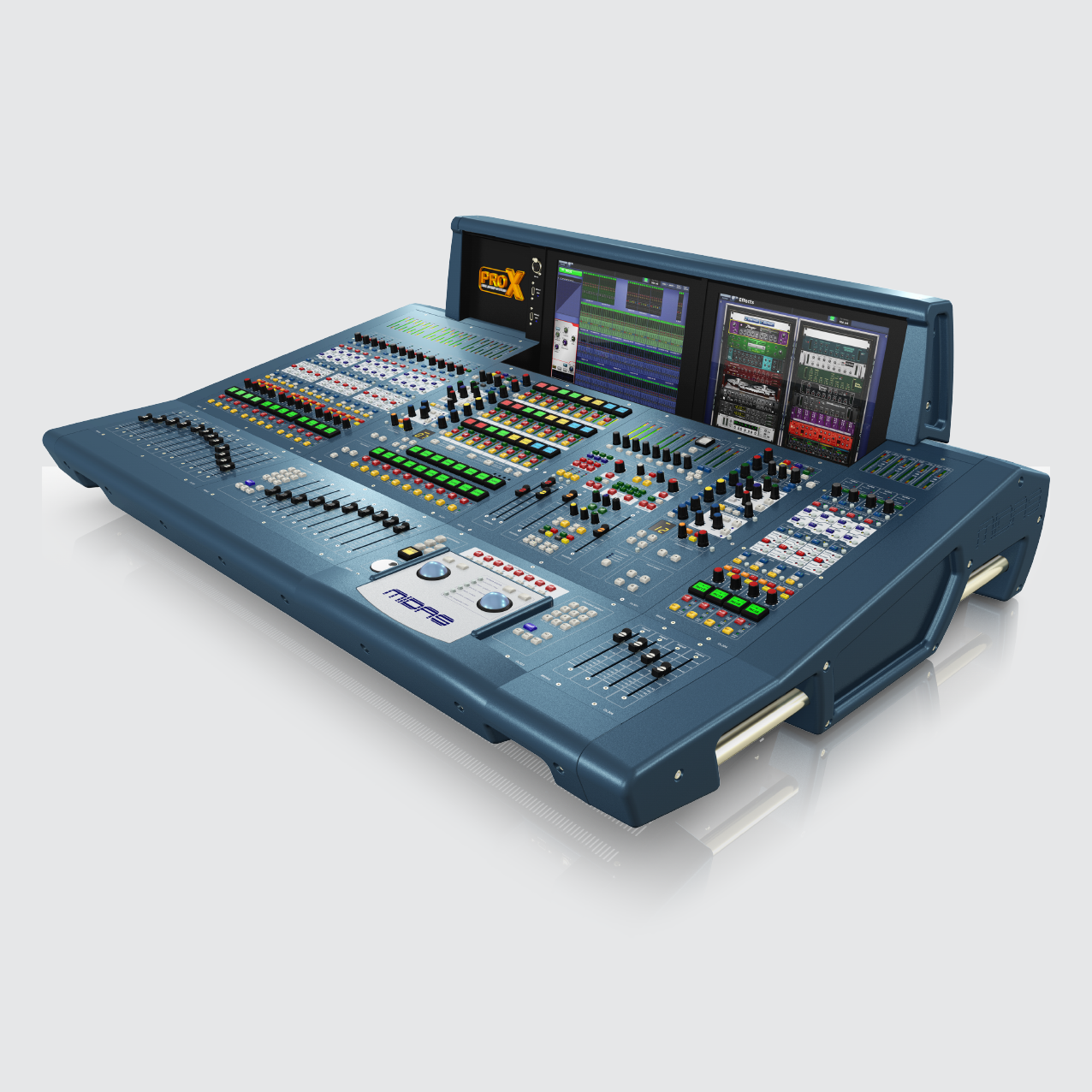 Powerful Presence:
The DYN 3000 has adjustable presence control similar to what's found in many Midas Pro series consoles which allows you to add some subtle air to your compressed signal. This is ideal for making a vocal sound more open and natural without losing the dynamic control from the compression. Or, you may want to go for parallel or New York style compression to save the precious transients while thickening the beat.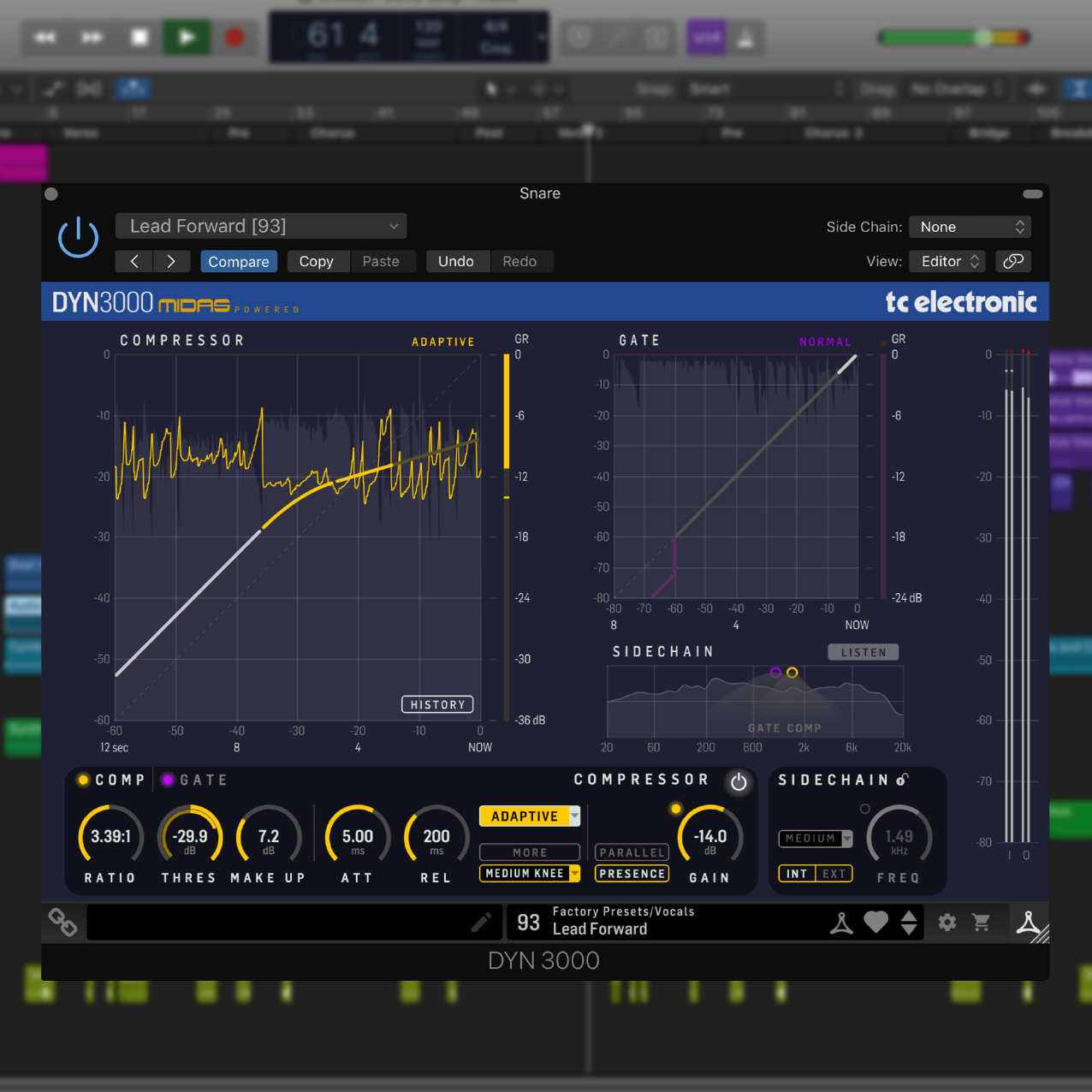 Authentic Look and Feel
The optional hardware controller for DYN 3000 has a high-resolution color display which shows the dynamics processing overview and all the essential parameters so you can tweak your settings regardless of whether the plugin window is open, saving precious monitor real estate. With the same look, feel, and layout as Midas console controls, the DYN 3000 desktop controller gives you an authentic feeling experience and workflow.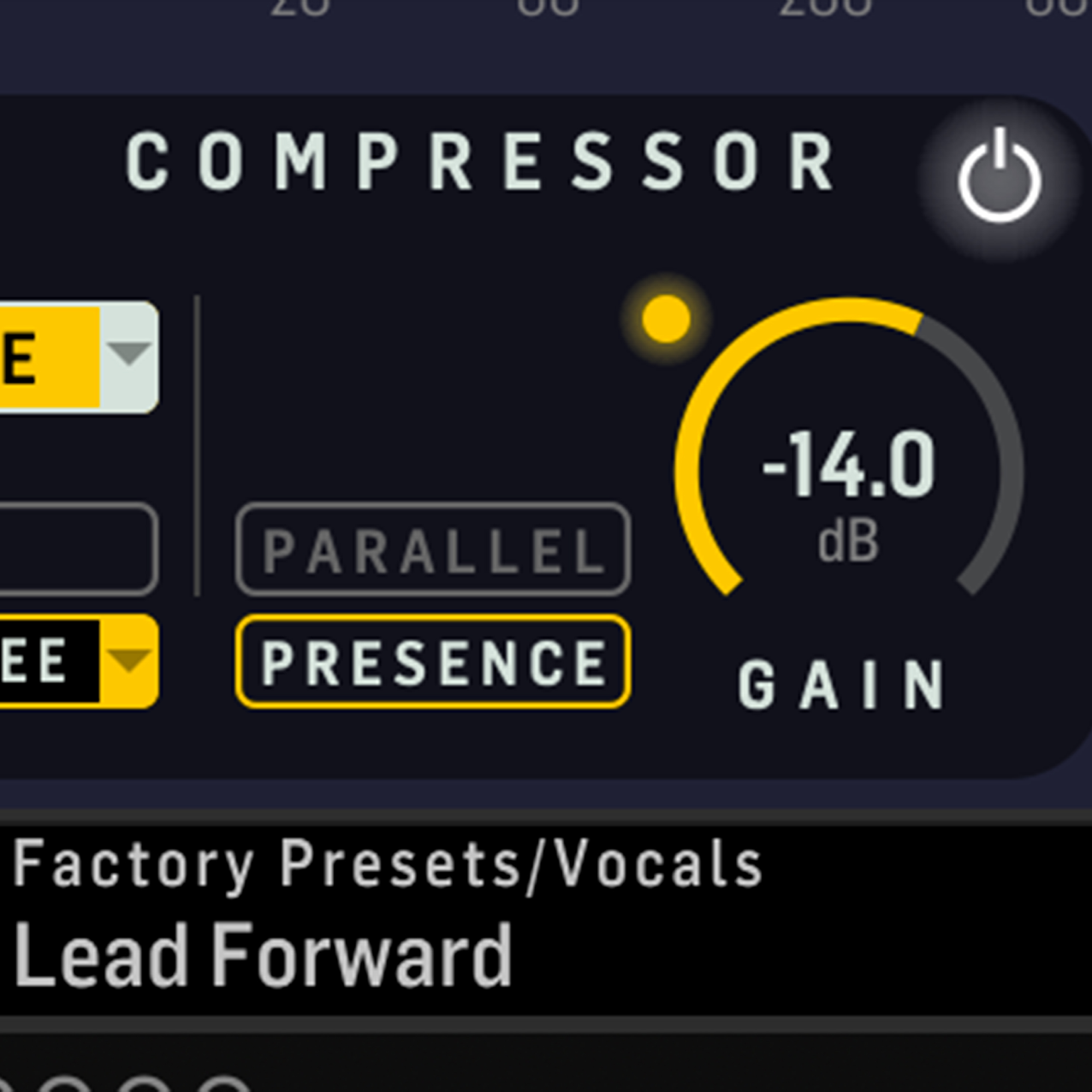 Custom Built Presets
DYN 3000 comes with a treasure trove of custom-built presets from your favorite producers and engineers, as well as a powerful bank of tailored settings for dedicated purposes from our own engineering team. With these presets loaded you are more than ready to tackle any creative challenge and any delivery scenario.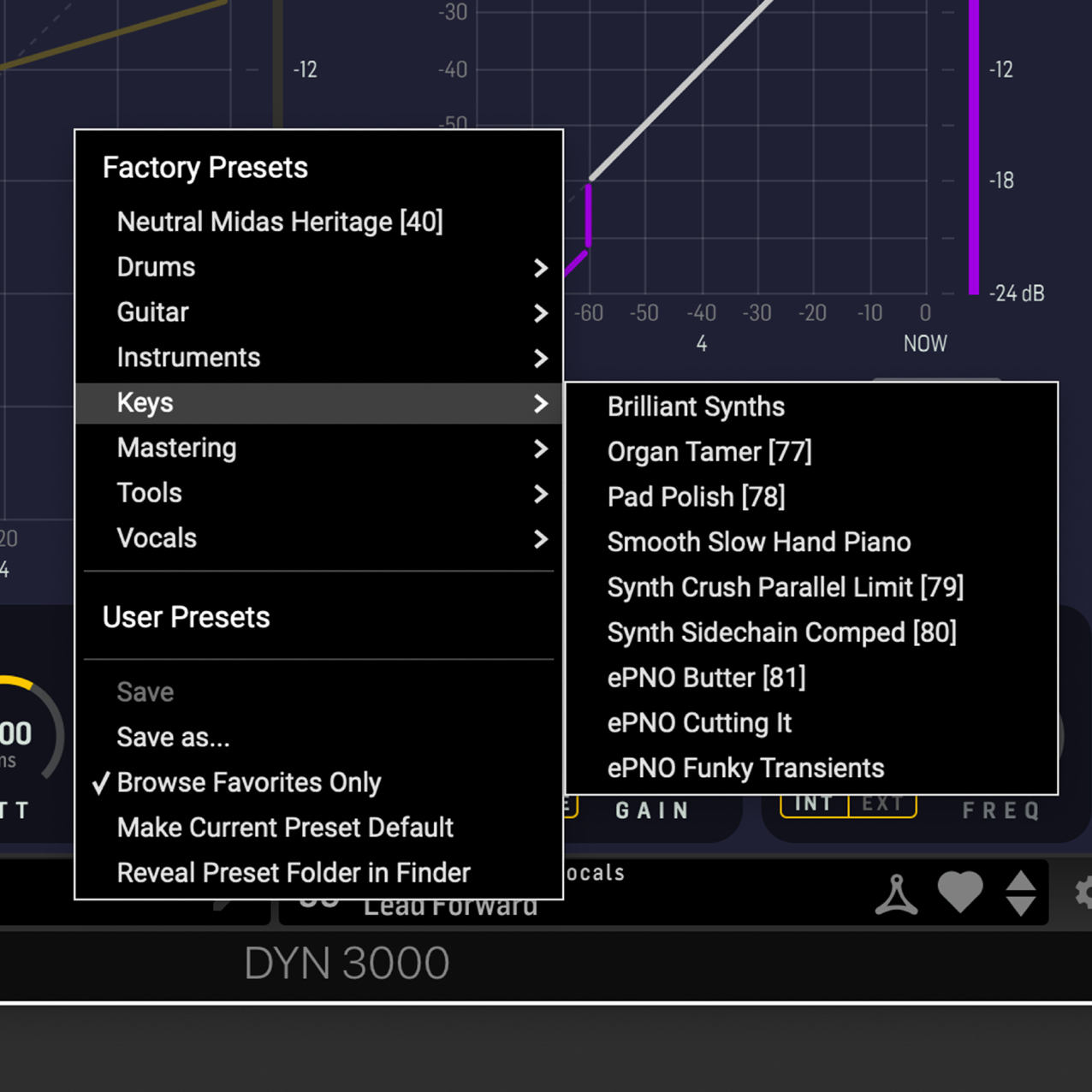 Ready for your DAW
DYN 3000 is an essential addition to any mixing or production setup and supports all modern plugin standards. This lets you make full use of DAW automation and project recall and gives you the freedom to work with any audio software you prefer.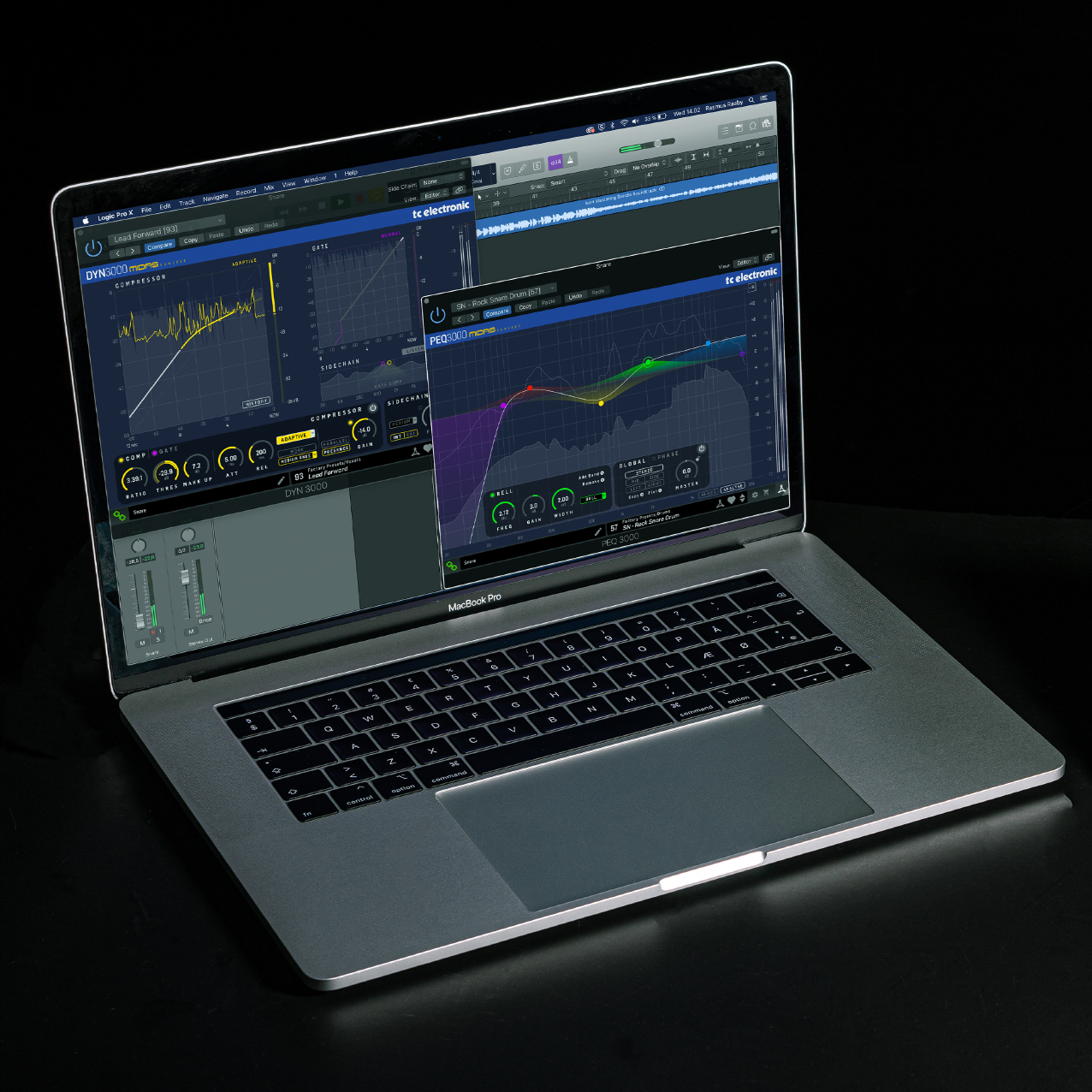 Specification
Sound
| | |
| --- | --- |
| Processing | Versatile compressor and gate for channel, bus and master. Presence function and Parallel compression. Flexible Sidechain filtering |
| Operation | Mono, stereo |
| Analysis | Scrolling History and Constant-Q Real Time Analyzer |
| Sample rates | 44.1, 48, 88.2, 96, 176.4, 192 kHz |
Software Support
| | |
| --- | --- |
| Operating systems | Mac OS X 10.13 Sierra or above, Windows 7 or above |
| Drivers | No additional drivers required, uses standard USB HID drivers |
| Plugin formats | AAX-native, Audio Units, VST2.4, VST3. 64 bit |

USB Connection (DT version)
| | |
| --- | --- |
| Type | USB 2.0, type micro-B |

Power (DT version)
| | |
| --- | --- |
| Power supply | USB bus powered |
| Power consumption | Max. 2.5 W |

Physical (DT version)
| | |
| --- | --- |
| Display | 2.4 Inch, 240x320 pixel, color TFT |
| Controls | High-Resolution, True-Analog Feel Endless Potentiometers, and dedicated buttons |
| Dimensions (HxWxD) | 42 x 54 x 135 mm (1.7 x 2.1 x 5.3") |
| Weight | 0.2 kg (0.44 lbs) |

Videos