MAONOCASTER Lite Portable All-In-One Podcast Production Studio AU-AM200-S1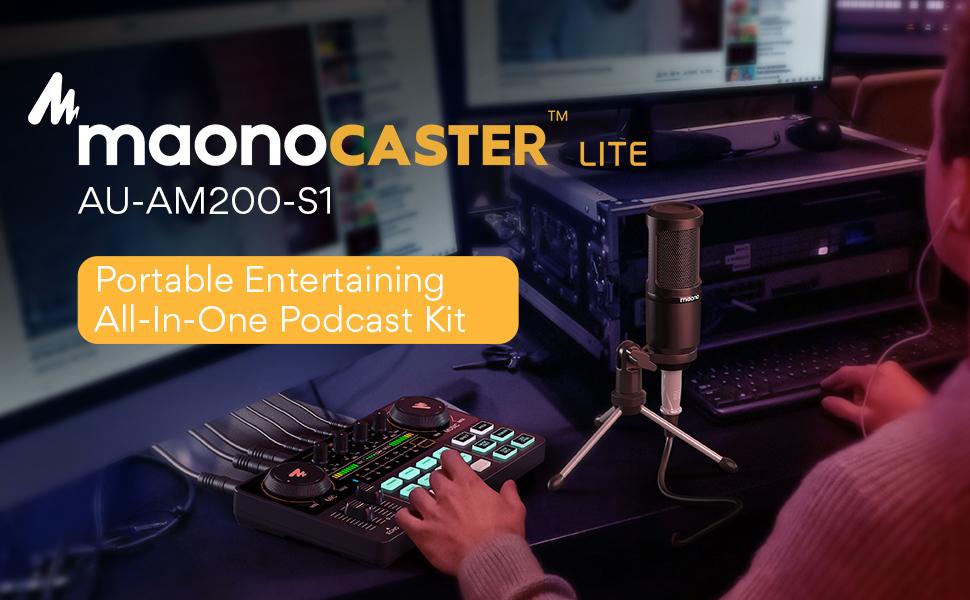 The model in this package is MaonoCaster Lite AU-AM200-S1 set.
The story behind this product:
We are honored that we received a CES Innovation Award for our all-in-one podcast studio from the MAONOCASTER AM100 series at the CES 2021 after it was successfully introduced on Kickstarter in May 2020. Building on the success of this flagship product, we have developed the new entry-level product MaonoCaster Lite AM200 to support the needs for learning and entertainment after we have found a great demand for a cost-effective solution through a similar product that contains microphone interfaces, mixers, samplers, and a fun pitch changer.
In addition to the microphone interfaces, it offers the following functions:
1. 8 pre-installed sound effects + 4 custom sound effects + 4 pitch changers
2. Simultaneous live streaming for multiple people and multiple devices
3. Mix, listen, and equalizer
4. Easy to connect a musical background
The Maonocaster Lite portable podcast studio is just the thing for you if you want to put your podcast, radio shows, or Twitch streams on their feet, but are not sure which devices to buy. It's so easy and intuitive to use that you can get into podcasting within minutes and focus on providing valuable content and interaction with your listeners instead of being distracted by complicated operations.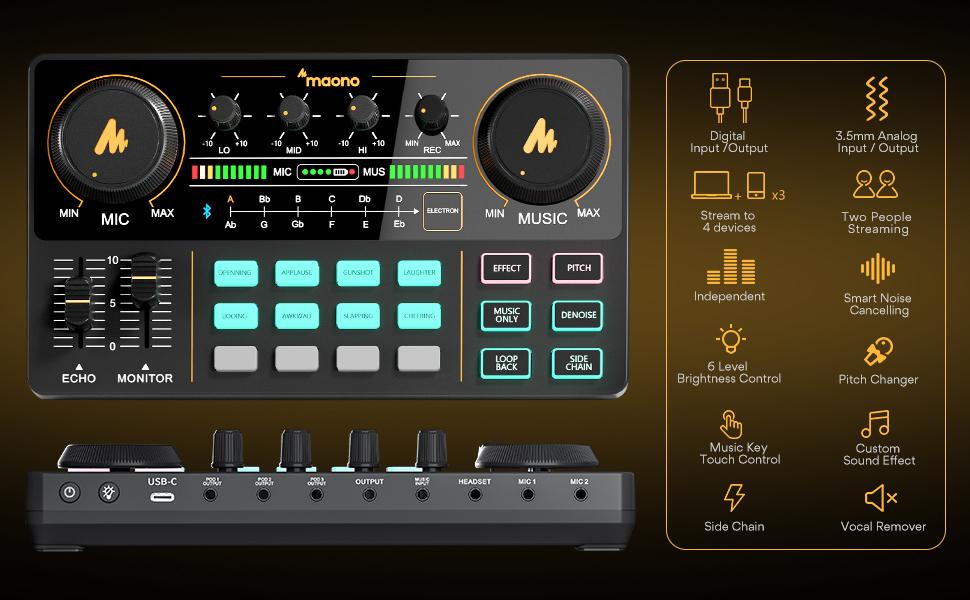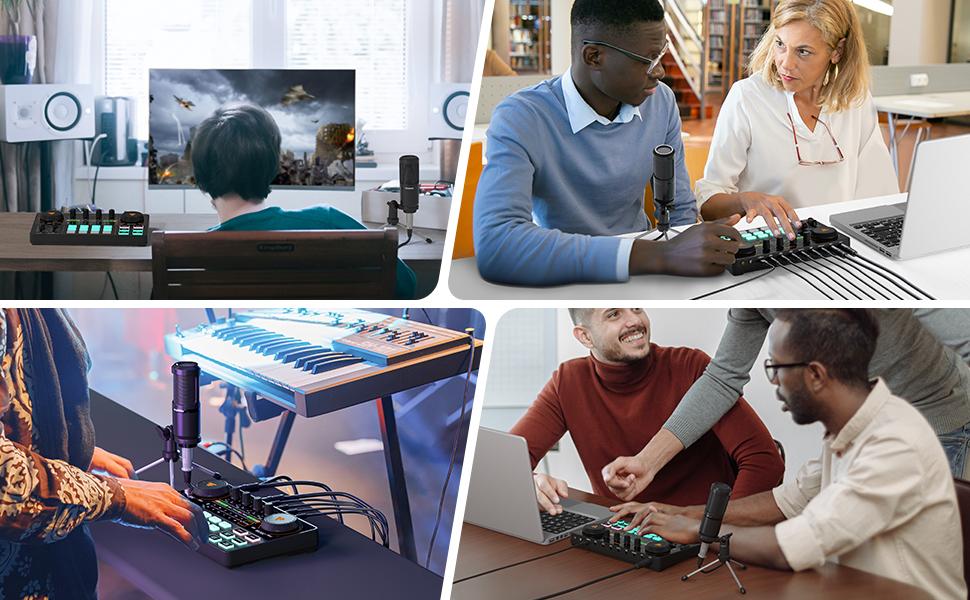 Overview:
MAONOCASTER Portable Podcast Studio is exactly what you need when you want to get your podcast, radio shows, or Twitch streams off the ground easily but are not sure what gear to buy. It is so easy and intuitive to use that you can jump headfirst into podcasting within minutes, and focus on providing valued content and interacting with your audiences rather than being distracted by the complicated operations.
It offers four channels of audio mixing and easy connections to microphones, smartphones, and other sources; uses advanced engineering that allows the user to control the sound levels and add live vocal and sound effects through a comprehensive set of tools to avoid laborious post-production and editing.
| | |
| --- | --- |
| item | value |
| Certification | FCC |
| Brand Name | MAONOCASTER |
| Model Number | AU-AM200SI |
| Style | Desktop, Shock Mount, wired microphone, Desktop Microphone with Soundcard |
| Communication | Wired |
| Use | COMPUTER MICROPHONE, Stage Performance, INTERVIEW, Smart Phones, Recording, SINGING, communication, broadcasting, Live Streaming |
| Place of Origin | China |
| | Guangdong |
| Material | Metal, ABS |
| Function | Noise Cancelling, Light-weight, Portable, Condenser Microphone, With LED lights |
| Polar Pattern | Cardioid |