Mackie CR3-X

PROFESSIONAL SOUND FOR YOUR DESKTOP
Mackie CR3-X studio monitors are unrivaled in sound quality and style. Now you can have true studio sound in any creative space, whether you're a content creator, a DJ, solo artist, producer, or are simply looking for stellar sound so you can enjoy your favorite music, movies and more. Mackie CR3-X monitors combine a silk dome tweeter and a 3" polypropylene woofer for clean, articulate sound with plenty of low-end extension, even in small rooms.
STUDIO-QUALITY SOUND
Premium woofers and tweeters, high-headroom amplifiers and all-wood enclosures—this is what professional sound is made of. Don't let the compact size fool you. CR3-X studio monitors deliver clean, accurate sound for bedroom studios and gaming setups alike.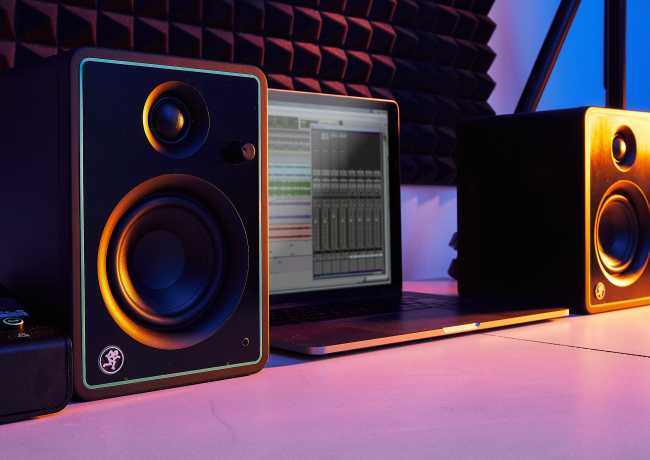 SLEEK COSMETICS
Sounding great is only half the battle—your multimedia monitors should reflect your style too. The sharp aesthetic of CR3-X monitors looks great in the studio, the bedroom or any home listening setup. Be bold and make it loud without sacrificing style.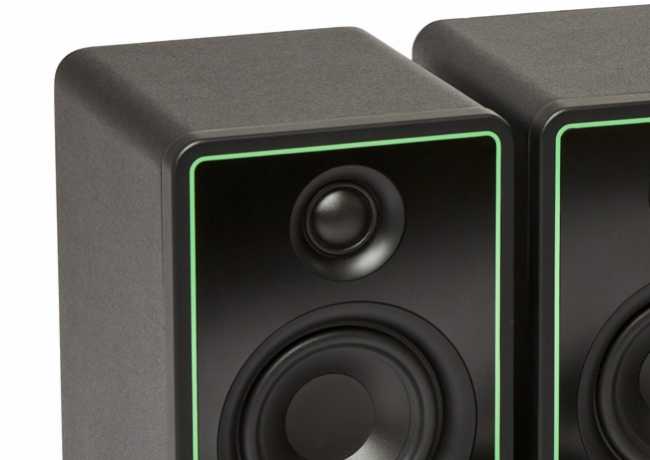 CONTROL IT
No one likes having to dig around for monitor controls. That's why we put a volume control and power switch right on the front. Toggle the speaker placement switch to change which side of the desk you want the volume knob on. Your creative space is a personal command center. We're just giving you better tools to control it.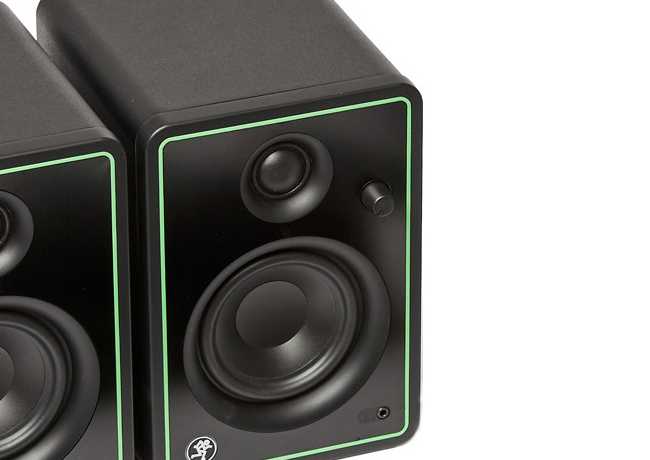 FLEXIBLE INPUTS
We wouldn't limit you to just one input type! CR3-X and CR4-X monitors have 1/4", 1/8" and RCA inputs for added versatility. With so many options, you can connect an audio interface, turntable, smartphone or media player all at once.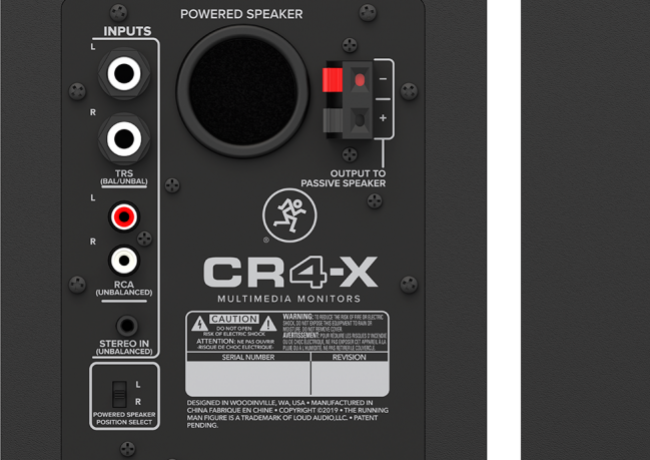 GOT HEADPHONES?
So, your mix sounds great through your studio monitors. Now what? Get a second perspective of your mix using the front-facing headphone jack. Listening through the headphones jack automatically turns off output from the monitors—no need to twist knobs or pull faders.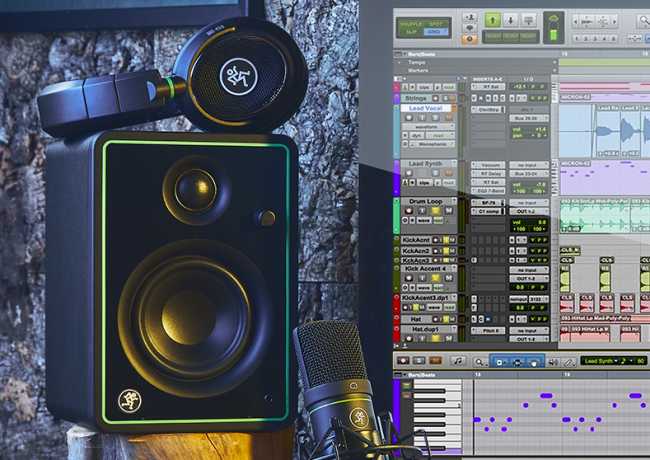 FULL FEATURES
50 watts of CR Series sound for home studios, content creators, gaming and listening
Sleek design with a brushed metal front plate to match any desk
3" polypropylene woofer and custom-tuned ports for deep bass extension
.75" silk tweeter and specially designed waveguide for unmatched clarity
Speaker placement switch—choose which side of your desk gets the volume knob
Flexible input options that include 1/4", 1/8" and RCA
Front-facing headphone output jack